City of Eagle Candidates for Mayor 2023
Candidate for Mayor
My experience as an elected official includes terms as a school board member, assembly member, Eagle City Councilperson and Mayor of Eagle.
In addition, I was an administrator for the Department of Education and Insurance and served on many community boards and committees, including as President of the Eagle Senior Center.
Stan The Ranch Podcast
Stan Facebook
My wife Margie and I have a son and two daughters, and are now very excited to have four grandchildren. Margie and I love the outdoors: we ride bikes, motorcycles, and play golf. We enjoy football, cheering on BSU and my alma mater, Auburn. I like to restore vintage cars whenever I can find the time.

Margie and I are members at Holy Apostles Catholic Church in Eagle/Meridian.

I bring decades of managerial experience in state and local government.

After serving as an elected official in five different positions over the past 25 years, I have a history of championing issues residents feel strongly about: public involvement, property rights, transparency and a conservative approach to budgeting.

Voters deserve competent and qualified people representing them. Local government affects people more than they realize.
Ensure Eagle isn't growing beyond its infrastructure capacity.

Contrary to what developers say, growth does not pay for itself, which places the burden on current long-term residents and taxpayers. We need to make sure we aren't sticking residents with the bill while developers make millions.

Capt. Marc Degl'Innocenti
Candidate for Mayor
I will do a better job as Mayor, because we need honesty and transparency back at City Hall. I will serve in truth and honesty!
Let's have smarter and more conservative growth that's better planned out.
We need better financial planning.
Capt. Marc Website
A Simple Yet Honest Platform
NO Avimor Annexation! It's not a financially viable option for the City of Eagle and its residents. My political opponent is for it. Why?! Most people were against annexation. The City Council passed it anyway.
Better planned growth and not over 100 construction permits open at one time! Be considerate to our people!
Actual Foothills trail plans for horses, dogs, hikers, and bicycles.
No more rezoning of golf courses and agricultural lands into residential housing. We've had enough of that! I support the 4H.
It takes more than 3 minutes to hear what people have to say. A vote for Captain Marc is a vote for your own freedom of speech!
Proper legal and financial reviews prior to selling, buying, ceding, or annexing real property.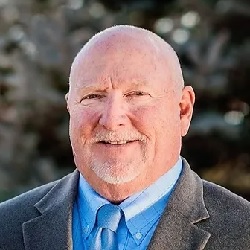 Candidate for Mayor
I am committed to making Eagle City a better place for all residents. I believe in transparency, accountability, and listening to the needs of the community. I promise to be conservative, a good steward with your tax dollars and a responsible advocate for our community.
Brad Website
Why Brad's running for Mayor
As your next Mayor, I bring a passion for public service and years of experience. My priority is to deliver on the concerns of the citizens of Eagle, such as public safety, infrastructure, and economic development, which will determine the city's future. My leadership will ensure that Eagle becomes more conducive for people to live, work, and raise a family. I am ready to handle the challenges of our swift expansion and inadequate infrastructure. My assurance to the residents of Eagle is to make decisions that are sound and based on thorough consideration so that the city is equipped to tackle these issues and satisfy the community's needs.
I am asked why I am running for Mayor. The answer is simple. I want the quality of life that drew me to Eagle in the first place to be a primary focus of the Eagle we are planning for OUR future. The current Mayor doesn't share that focus and is taking Eagle in the opposite direction. He failed to deliver on many of the promises he made when elected four years ago and would not listen to the people who elected him. His actions and leadership have accelerated Eagle's growth beyond our ability to accommodate it.
Candidate for Mayor
As a long-time Eagle resident, I have worked with neighbors and members of our community to change the tone and tenor of engagement. Most importantly, I have brought people together to create a shared vision to build an Eagle for all of us.
Jason The Ranch Podcast
Jason Website
Running again for Mayor
Jason Pierce is running again to be the Mayor of the City of Eagle.
I moved to Eagle in 2003 with my wife, Jennifer, and our two children, Brandon and Brianna. As a husband, father and business owner, I have been active in every aspect of Eagle life. While running my small business and coaching Little League baseball, I also had a desire to serve in my community.
Jennifer and I immediately fell in love with this wonderful community, with its high-quality designs and building standards that made it different than "anyplace, USA."
I quickly became involved in Eagle and served on committees that I believed contributed to the value of community and family. For the last 20 years, I've had the privilege to serve the Eagle Kiwanis, the Landing Community Center, Eagle Chamber of Commerce, Eagle High School Baseball, Little League, and act as a host family for the Boise Hawks.
It was an honor to receive Kiwanian of the Year and the Eagle Chamber of Commerce Business Man of the Year & Leadership Award. I've also served on Eagle's Parks and Pathways Committee, Eagle Planning and Zoning Commission, Eagle Urban Renewal, Eagle City Council, and the last 4 years as your Mayor of the City of Eagle.
City of Eagle Candidates for City Council 2023
Candidate for City Council
City council has the most power in a traditional local city government in the sense that it is the voting body," Hadden said. "The mayor only gets to vote in the case of a tiebreaker. And they also have veto power. And so that's why I've decided to run for city council.
Christopher Article
Slowing Growth
Christopher is one of six candidates running for two city council seats in Eagle. The top two candidates receiving the most votes will win the seats.
Christopher has lived in Eagle since he moved to the area with his family in 2016 from Arizona. Born and raised in New Jersey, he is a contractor by trade and has worked for companies like Honeywell and Modis. Christopher now is the principal owner of HadCo, where he continues to work in the remodeling business. He said the skills he has picked up as a contractor will help him to act in line with what the city's citizens want with new developments and zoning.
"I can comb through all these zoning laws and contracts — I've had extensive experience in contract negotiations and so forth — and I find out how they can be better written to protect the citizens of Eagle," Hadden said. "And also limit growth and give everything that the city of Eagle residents want and expect."
Candidate for City Council
Mary May is an experienced community leader with a demonstrated history of working in the public relations and communications industries. Her background includes Legislative/Governmental Partnerships, Business Planning, Conflict Resolution, Community Relationships, Education, and Nonprofit Organizations.
Mary was elected to the five-member Ada County Highway District Commission in 2018, serving as 1st Vice-President in 2019, and as President of the Commission in both 2020 and 2022.
Mary Website
Mary Article
More about Mary
Mary is a member of the Community Planning Association of Southwest Idaho (COMPASS) Board of Directors (2019-present) and Executive Committee, currently serving as the Vice-Chair (2022). She was recently elected to represent COMPASS as a board member on the National Association of Regional Councils (NARC). In 2020, she received the COMPASS Leadership in Motion Award in the "Leadership by Example – Elected Official" category.
Mary is an avid community volunteer, spearheading several initiatives including a grassroots coalition designed to highlight the importance of transportation infrastructure improvements and increased funding, as well as to coalesce public support behind these improvements. Mary was a longtime member of the Boise Metro Chamber of Commerce Transportation Committee, as well as the Boise Valley Economic Partnership (BVEP) Working Group. She has also served as the President of the College of Western Idaho Foundation Board of Directors. She is a sustaining member of the Junior League of Boise, past board member of Special Olympics of Idaho and the Education Foundation of the West Ada School District, among others.
Mary was born and raised in Idaho and has lived in Eagle for more than 20 years. She has two adult children: Molly (B.A. and M.A., Boise State University), and Matthew (B.A., M.P.A., and Ph.D., Boise State University).
Candidate for City Council
Robert Imhoff is running to serve the people of Eagle. The personal pocketbooks of the current city council have been above the interest of the people for too long. It's time for the citizens of Eagle to have a true civic leader who's willing to represent the community's values. We need someone who is interested in Protecting Eagle Values from politics as usual. Robert is that citizen.
Robert Website
Get to know Robert
The citizens of Eagle came out in force, for over two years, telling the leaders of the city one clear message, "No Avimor annexation to Eagle". What happen next is a miscarriage of power the has awaken our city to take action.
As a resident of our great city for many years, I have seen the passion and commitment to the "small town charm" everyone I speak to has. So it came at a great surprise when our current City Council decided to double the size of our city in the next few years, by allowing this Avimor annexation to go through. I have stood up at the public meetings, I have has listened to residence tell me, while sitting on my HOA board, that Avimor does not belong here. Yet, despite over 85% of us not wanting this, our council has turned their backs on us. This cannot continue.
As your member of City Council, I will do everything in my power to reverse the the Avimor decision. It may be too late to turn the tides. However, it is not too late to boot out the ones who did this. What new crazy ideas will they come up with next? Who will be the next developer to come in and want this council to dump another bloated, oversized, subdivision on the tax payers of Eagle? It is not too late to stop the crazy train from going forward. Eagle is Ready for Robert!
Candidate for City Council
A social worker and mother said she launched her campaign for city council after personally experiencing the challenges that come from living in a burgeoning city and seeing the impacts of recent changes to the Eagle Senior Center.
Christina Website
Get to know Christina Patterson Christina has served on parent-teacher associations as well as student organization boards related to her career as a social worker, but this is her first time running for public office. The race has expanded to five candidates. The top two candidates who get the most votes will win the seats.
Candidate for City Council
Kvamme currently serves on the city's Urban Renewal board and he's hoping to move up to being elected to the Eagle City Council in November. He said he's drawn to public service opportunities. Kvamme previously had a career in the Navy and worked at the Idaho National Laboratory in Eastern Idaho.
Craig Website
Craig Article
About Craig Kvamme
Craig Kvamme fell in love with Eagle's downtown area when he moved to the city from Eastern Idaho in 2014. Now, he hopes to preserve its small-town charm and guide Eagle as it grows.
Kvamme's experience in the Navy has taught him to be a forward thinker and anticipator of problems, which he believes would make him a strong elected official for the city. He has also voiced support for current Eagle Mayor Jason Pierce.